Recent Study - Liberty
What is Christian Liberty?
At church over the last few weeks, we've been talking about
Christian Liberty
. Essentially, this point is: do whatever you want as long as God is cool with it. Too many unbelievers stay that way because they see Christians saying NO to everything. The fact of the matter is that there are very few "rules" for Christians and all of them are summed up in the chief rule, the law of Christ, "love God and love others like you love yourself."
So, Specifically, I Can...
So what can we do? Can we drink, smoke, play cards, dance, picnic, go to movies (even movies where people kiss), date, go to public school, work on Sunday? These are all things that Christians have for many generations in America have said NO to. Recently however, Christians,
at least the BFC
, have changed our mind on many of these things. Many of them used to be labeled "especially pernicious to youth." Which I never knew what that meant and as an ordained pastor, I still don't think I know what it means so thankfully we are no longer making that kind of statement.
Dan Kimball has a interesting article on the
alcohol and junk food
. Essentially he makes a good point, why are Christians cool with overeating but not drinking in moderation? The Bible is all about moderation. Even the qualification for ELDERS, "he must not be addicted to wine" (
1 Tim 3:3
). I love what he says about causing others to stumble
"When I often hear Christians say they don't drink in public because it may cause someone to stumble, and I ask them who is the 'some' that they mean. It always turns out to be they worry about Christians who would judge them for drinking, not someone actually struggling with alcohol and would 'stumble'. That seems to be unfair to the biblical text quoted and is then more about the fear of Christians than the original meaning of that verse. That's why its important to study the Scriptures on this issue."
That is so huge. We evangelicals really are a bunch of jerks at times. We spend so much time with each other that we really don't know anyone that would really stumble if they saw us drinking. So we've changed the meaning of Paul's statement to something other than what it meant... so "don't cause your brother to stumble" becomes "don't cause your brother to gossip about you." IF we really are free to drink, Biblically. And IF a brother in Christ sees us drinking. And IF he decides to tell someone (gossip).
Why am I judged by someone else's conscience?
I haven't done anything wrong. THe Bible permits me to use (not abuse) alcohol.
An Assignment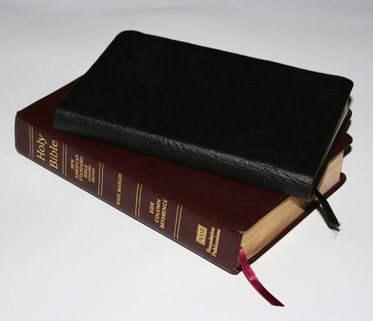 So here is a daunting, yet inspiring project. Go through the New Testament (Matthew -> Revelation) and write down all of the commands. It would be good to write the command and the reference. If you find a duplicate command, write the command once and include both references after it.
Why not the Old Testament? Aren't we bound to follow ALL of God's counsel? I'm lazy and don't even want to get into it now. Just do the assignment and like it! (Hopefully you hear the sarcasm here.) Seriously, it is a huge answer that Christians have been back and forth on forever. The answer is much larger than the scope of this post so I'll get to it later this week.
Listen Up Addicts
Now, in closing I need to make this statement since I am responsible for the outcome of souls: if you are an addict to something, God isnt cool with you even dabbling in your liberty. You aren't free to enjoy what others can. You have a track record of not enjoying that thing, but rather a track record of being controlled by that thing. So don't go away from this post thinking you could get back into some kind of moderate usage. Maybe after a lot of one-on-one counseling with a bonafide professional therapist or pastor, but even then I think your life would be fuller without that thing in your life at all.
Labels: Sunday Mornings